Featuring Burlesque from: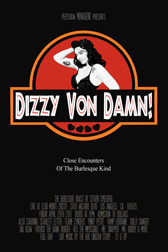 DIZZY VON DAMN!
Dizzy Von Damn! is an experiment gone horribly awry- she's what happens when you mix the genes of the lovely Bettie Page with those of kitschy-eccentric Liberace; she's proof that science can be sexy...and weird. As Miss Viva Las Vegas 2008, she can be seen in the 2010 LA Burlesque Calendar and she has performed across the country- not to mention performing regularly at Peepshow Menagerie, Monday Night Tease, and producing her own show, Uncommon Burlesque at the Commonwealth Lounge. She enjoys pineapples and space, and believes that the truth is out there. Dizzy will additionally be roasting at this show.
http://www.dizzyvondamn.com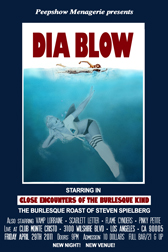 DIA BLOW
Your favorite fallen angel from the depths of hell comes Miss Dia Blow, a favorite of Satan's roller skating, hellfire spitting vixens! Don't let that sweet smile fool you, she will steal your soul just as soon as kiss you! Dia is known to wear a lot of hats; helmets, top hats, fedoras, and of course her devil horns. She also wears a lot of shoes; skates, heels, chucks, spurs, folded up newspapers, and toe socks. She also wears a backpack with a towel in it and asks us not to question it. Dia is a former member of the Angel City Derby Girls. If you ever get lucky enough to go skating with her, be sure to to wear more protection than your standard knee and elbow pads because if you get in her way, you surely find yourself under her wheels. Since skating her way into the burlesque scene, she has performed at the Monday Night Tease, Viva Las Vegas, Pirate Burlesque, and various others. Dia will also be one of our roasters this evening.
Dia Blow on Facebook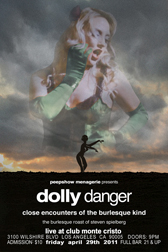 DOLLY DANGER
Dolly Danger is an actress as well as a writer and enjoys living the Burlesque and Vaudeville lifestyle. She has toured Europe with the popular Stanley Kubrick themed burlesque show called Kubrilesque. She has starred in a horror movie starring Steve Guttenburg and James Duval. We're pretty sure that if Mr. Guttenburg's character in Police Academy were real, he'd be a big fan of Dolly and her burlesque performances.
Dolly Danger on Facebook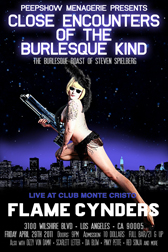 FLAME CYNDERS
The starlet that would one day become the alluring Flame Cynders began her journey into performance by studying classical ballet, tap and jazz dance beginning at the age of 4. Her love of dance coupled with years of vocal training afforded her many opportunities to perform throughout the world and to gather a strong sense of style to call her own. She has graced cities such as New York, San Francisco, Los Angeles, Berlin, Hamburg, Brussels, Manchester and London with her performances.
Flame Cynders on Facebook
MEOWBERRY ALE DEATHLY
Meowberry loves to be crafty and is full of love. She is a burlesque performer who loves to do makeup and also loves anything to do with trannys, stockings, shoes, corsets, eyelashes, bettie page, her momma, and anything girlie! She additionally loves her kitty emily and her two lovely ferrets Sid and Nancy. She plans to bring her love to you on stage as part of our third and final Televangelesque burlesque show.
Meowberry Deathly on Facebook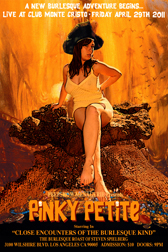 PINKY PETITE
The sweet and petite treat known as Miss Pinky Petite hails originally from Boston where she was a member of THE BOSTON BABYDOLLS and even performed with them at the 2006 Miss Exotic World pageant. In 2007 she moved to Los Angeles and quickly found a place near the beach and a place in the Los Angeles Burlesque Scene. She has performed at VICTORY VARIETY HOUR, SHIMMY & SHAKE, PIRATE BURLESQUE PRESENTS, and the MONDAY NIGHT TEASE. She was also the coverstar of the first "Chris Beyond's Bootleg Stag Party and has appeared on the cover of No-Fi "Magazine".
Pinky Petite on Facebook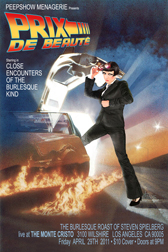 PRIX DE BEAUTE'
Come and see 100 lbs of what is mighty sweet: flashing eyes, how they roll, a disposition like a sugar bowl, rosy cheeks, red hot lips and a million dollars worth of flying hips. Born in Paris, France in 'aught seven, this fiery flapper started her career dancing on cobblestone streets to the tune of an organ grinder with her pet monkey. Soon she found herself in Vaudeville shows, tap dancing on a diving board before she leapt 40 feet into a glass of water! This high diving mistress broke all the port sailors hearts, and continued to do so with millionaires and sheiks alike, after her grand debut in the Folies Berg¸re (much to the dismay and clucking tongues of the upper crust ladies). With her rosy cheeks, red hot lips, and million dollars worth of flying hips, please welcome this prize of beauty: Prix de Beaute'! You can also see Mademoiselle Beaute' play Tin Pan Alley tunes on her ukulele in her band Two-Bit Opera and also performs regularly at the early 20th Century inspired Vaudeville, The Petting Pantry.
Prix de Beaute' on Facebook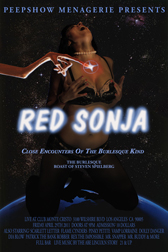 RED SONJA
We are very happy to bring to you Miss Red Sonja who is a transplant from New York who is known for touring around the country, bringing her manic brand of burlesque from town to town like some kind of half dressed female Johnny Appleseed. Would that make her Johnny Appleseed? Well she also runs a burlesque workshop in New York so she really does bring burlesque straight to the people on all levels. She doesn't consider herself to be a dancer, but rather an actress, musician, director, and performance artist. She has performed in Rosie Red Burly-Q, Comedy Period, Hollywood's Monday Night Tease, and probably several others to long to list here. Her acts are very high high energy and we always love having her on our stage.
Red Sonja on Facebook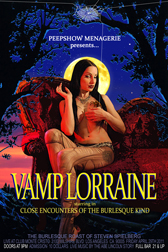 VAMP LORRAINE
Vamp Lorraine came to this mortal coil from the union between Vampira and Bela Lugosi. When she is not lurking in the cemetary with her pet Tarantula Lydia, she can be found shopping for shoes, tight-lacing corsets or tantalizing Los Angeles burlesque audiences. You may have seen her perform at Bordello before with Courtney Cruz and in our shows such as Merrie Maladies and Mad Monster Burlesque Pajama Party.
http://www.facebook.com/vamplorraine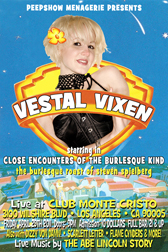 VESTAL VIXEN
VESTAL adjective- (1) Roman Mythology: a) Of or relating to Vesta b)Relating to or characteristics of the vestal virgins (2) Chaste; pure. noun- (1) Roman Mythology: A vestal virgin (2) A woman who is a virgin (3) A nun. VIXEN noun- (1) A female fox (2) a sexually attractive woman. Hailing from Southern California, Burlesque diva Vestal Vixen combines millennia of feminine sensuality in a shiny new package. Whether sizzling on stage as a member of Brazen Booties Burlesque or dazzling the room with beauty and class during her solo numbers, Vestal Vixen knows how to seduce a crowd and leave them yearning for more.
http://vestalvixen.com
Hosted by our Roastmater: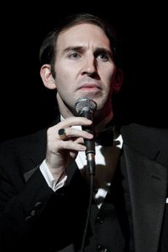 PATRICK THE BANK ROBBER
Since the beginning of Peepshow Menagerie, he has always occupied a dark corner of our venue; well dressed, sharply combed, and watching silently from above. We eventually discovered that his name is Patrick The Bank Robber and when he isn't a burlesque enthusiast, he can often be found on stage reciting Shakespeare, traveling across the country, or just simply robbing banks. After being made at various shows across town, he eventually found himself hosting for shows like Ragdolls Burlesque and the Monday Night Tease as well as producing his own show called Raymond Burl Esq. & The Family Ballyhoo.
Patrick The Bank Robber on Facebook
Featuring our Peepshow Roasters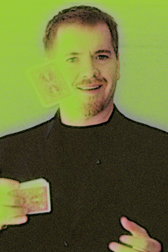 MICAH COVER
Micah Cover is a writer, lecturer, teacher, charity event producer and performer - all in the Art of Magic. He has been performing professionally since 1995. He is a past Vice President of the Hollywood chapter of the International Brotherhood of Magicians (IBM Ring 21), who named him Member of the Year. He is a frequent performer at the world-famous Magic Castle and The Monday Night Tease.
http://www.micahsmagic.com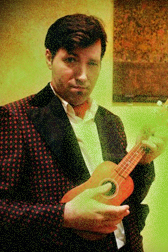 MR. SNAPPER
Mr Snapper is a creative generalist, an artistic jack-of-all trades. Normally seen on stage as one half of the vaudeville comedy and music duo Mr. Snapper and Mr. Buddy, Mr. Snapper has also hosted the Monday Night Tease in Hollywood and even co-produced our last show in Scarlett Letter's absence while on tour in Europe. When not crooning or laffing it up onstage in the burlesque scene, Mr. Snapper find his home on other stages, writing and directing plays as a founding member of Theatre Unleashed who recently celebrated their one year anniversary. His play "Pin-Up Girls" about burlesque dancers in the 1940's was a financial and critical success and his latest work "Tracing Sunny" recently opened in Los Angeles to rave reviews and made one reviewer laugh so hard, he almost died right there in the theatre. (True story!) One of our favorite Hosts (and sometime boylesque performer), we are always happy when he's on our stage.
Mr. Snapper on Facebook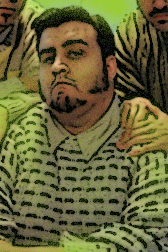 REX THE IMPOSSIBLE
Rex The Impossible has hosted and made several appearances in Peepshow Menagerie including co-hosting The Road To Burlesque and Watching The Detectives as well as appearances in The Burlesque Gong Show, Beach Blanket Burlesque and Burlesqueland. He has also performed in various comedy clubs and has hosted a few other burlesque shows around Southern California including The Monday Night Tease and a gig at The Derby.
http://www.myspace.com/therevofcomedy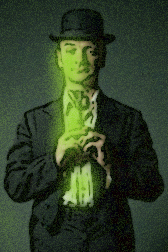 MR. BUDDY
The latter half of Mr. Snapper & Mr. Buddy who do their part quite well to keep Vaudeville alive in the modern burlesque circuit. Mr. Snapper & Mr. Buddy live to delight audiences and get paid and for the first time at Peepshow Menagerie Br. Buddy will be hosting the show from his personal silver ship in the sky known as "Spaceship Bordello". When he's not gracing our stage, Mr. Buddy has previously hosted the Monday Night Tease and you can often find him onstage at one of Hollywood's many theatres acting in plays.
Mr. Buddy on Facebook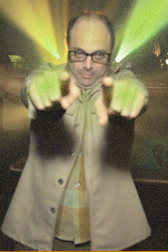 STEVE MAROMARCO
Not only is Steve Maromarco the lead singer of The Abe Lincoln Story and the former lead singer of Bean, he's also actor/writer/director who just finished his new improvisational film The Great Intervention which is currently being submitted to film festivals. He has also worked with Neil Hamburger and Jack Black among many others you've probably heard of. And, by the way, how many of you can say that Beck wrote a song about them? Well Steve can (but we're not sure if he'd admit it).
Steve Maromarco on Facebook


Featuring LIVE MUSIC by: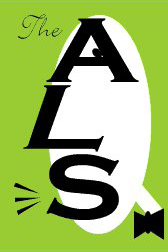 THE ABE LINCOLN STORY
It all began at a coffee shop. It was 1994, just days after the Northridge earthquake. Every Friday night, a singer/songwriter named Steve Moramarco would come into the Onyx coffee shop, near the border of Los Feliz and Silverlake, and perform. Steve had a lot of songs to sing. Some were the songs he used to sing way back in the late '80s/early '90s when he was in the folk/punk duo Hill of Beans. One of their songs Satan, Lend Me a Dollar, was a top-ten hit at college radio stations around the country. Steve also had songs from his pop group Bean. In 1992, Bean put out a couple of 7"s, including a split that had two songs by Bean and two by a then-unknown artist named Beck. The Abe Lincoln Story were eventually banned from The Onyx for nudity, alcohol and playing too loudly (this was a coffee shop, after all.) After the Onyx, The ALS burst onto the club scene, playing shows with Beck, Weezer, and The Presidents of the USA, amongst other noteworthy acts. When LA club Spaceland first opened their doors, they invited The ALS to be the very first house band, playing every Monday for free. After a 5 year hiatus, Steve moved back to Los Angeles and decided to pick up where he left off. He took The Abe Lincoln Story out of "double secret probation" and began writing new songs at a furious pace. He called up some old members and invited some new ones to join the biggest and baddest Abe Lincoln Story yet - a ten-piece band! Opening our debut show at our new venue, Club Monte Cristo, The Abe Lincoln Story are also bringing a group dance act to our stage as well as a super secret special guest that we prefer you find out at the show, rather than us spoil it for you
http://www.abelincolnstory.com/

Produced by:
Two Performances and Co-Produced by SCARLETT LETTER
Scarlett Letter is not only the co-producer of Peepshow Menagerie and Naked Girls Reading Los Angeles, but is the producer of The Letter Follies and Dr Sketchy's Anti-Art School Ventura. She has performed at Exotic World in 2007 and 2008 and was winner of "Most Classic" at the 2007 Boston Burlesque Exposition and most recently won "Best Solo Performance" and The Legends' Award at the 2010 Boston Burlesque Exposition. She has performed in more countries than you've been to. She's got "four feet of red hair and miles of bad intentions" and dances her life away every chance she gets, be it pole-go, go-go, goth clubs or Burlesque stages. Recently she was able to perform at a private show for director Quentin Tarantino who had never seen a real live fan dancer before in person and raved about her performance to her for over 5 minutes. In addition to two performances on this night, Scarlett will also be roasting.
http://stagelightstudios.com/the_little_red_schoolhouse_of_burlesque_workshop.html
http://www.myspace.com/apriest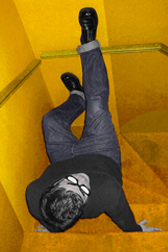 Co-Produced by CHRIS BEYOND
Chris Beyond has been a part of the L.A. independent music scene since the early nineties and has really had his hands full since then. He is the creator of No-Fi "Magazine" in 1996 and No-Fi "Radio" in 2002, both of which are still in production today. He has appeared on the television shows SEXBYTES on HBO and on DEADLINE on HDnet. He's been an in-studio guest on the radio show LOVELINE, was interviewed on Playstation.com, and has been published in Ben Is Dead and Harper's magazines. He has produced several concerts around the Los Angeles area as well as been a member of the bands EAR BEYOND and POPULAR GIRL. He is also a designer whose works have appeared in albums, magazines, newspapers, flyers, and DVDs (including the burlesque film Broad Daylight directed by JMM). He is a prominent burlesque and pin-up photographer in the national burlesque scene and a staffmember of the Burlesque Hall Of Fame/Exotic World. He has hosted shows for Shimmy & Shake, Dolls Of Fox, Monday Night Tease, & more, and is co-host of The Burlesque Podcast with Lili VonSchtupp which recently began production on it's second season of shows which are available for free on iTunes. By the way, if you are lucky, you just MIGHT win a copy of his new "Chris Beyond's Bootleg Stag Party Volume 2" at this show! Just be prepared to be pulled on stage for the chance.
http://www.chrisbeyond.com
http://www.facebook.com/chrisbeyond


Thank You's
James, Sean and Tim, Arron and Vlad The Retailer. Wacko, Sophya St. James, X-Large, Y-Que, Pop Killer, Golden Apple Comics, Meltdown Comics, Secret Headquarters, The Monday Night Tease, Flavorpill, LA Weekly, Facebook, and all of our fans and friends who trust us to do some pretty crazy shows and keep coming back and helping us out! We look forward to continuing to bring you even more of our biggest shows yet in 2011!
Show Photos! (Live photos will be updated after the show.)
















Click on each image to see a BIGGER version!
PAST SHOW REVIEWS!

LADY HUMP says that you "can't go wrong" with Peepshow Menagerie's Close Encounters Of The Burlesque Kind.

A wonderful article and review from the national CAMPUS CIRCLE newspaper.

Some great coverage of our Mad Monster Burlesque Pajama Party from FANGORIA Magazine.

GUEST OF A GUEST shares a very positive and humorous review of Burlesqueland 2010.

THE GLOSS suggests visiting Burlesqueland over Iceland.

THE L.A. WEEKLY joins the "Burlesqueland!!" cast at at the park for Burlesque Day At D-Land.

THE L.A. WEEKLY visits Peepshow Menagerie "Burlesqueland!!"

THE L.A. WEEKLY visits Peepshow Menagerie as their featured slideshow!

THE GUARDIAN U.K.'s very positive mention about Peepshow Menagerie in this article about David Lynch!

HOLLYWIRE.COM's review of Peepshow Menagerie: Beneath The Surface!

A review of Peepshow Menagerie: Beneath The Surface on YELP.COM!

Jack Dagger's experience at Peepshow Menagerie: Burlesqueland!