Featuring Readings by: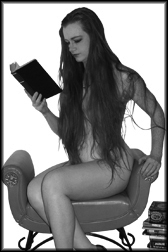 SCARLETT LETTER
Scarlett Letter is not only the co-producer of this show, but was also the co-producer of the long running Monday Night Tease. She has performed at Exotic World / Burlesque Hall Of Fame in 2007 and 2008 and was winner of "Most Classic" at the 2007 Boston Burlesque Exposition and most recently won "Best Solo Performance" and The Legends' Award at the 2010 Boston Burlesque Exposition. She has performed in more countries than you've been to. She's got "four feet of red hair and miles of bad intentions" and dances her life away every chance she gets. This includes currently: Burlesque at the 3 of Clubs, Rocky Horror with Wild and Untamed Things (WUT), and miscellaneous burlesque, go-go, and pole-go around the greater Los Angeles Metropolitan area.
http://www.myspace.com/apriest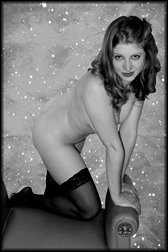 RED SNAPPER
"Sass, class and a black girl's ass" is only one of many ways to describe this performer. She brings with her a very impressive pedigree. She has studied pole dancing with Aphrodite Strip-N-Pole for two years. She's also had the amazing opportunity to study burlesque with several incredible performers: Miss Indigo Blue, Jo Boobs, Lux LaCroix, Jewel of Denial, Lili Von Schtupp, Vanity Flair, Scarlett Letter and Penny Starr, Jr.. In 2008 she starred in the play "Pin-Up Girls" (directed by Andrew Moore) in a role for which the L.A. Weekly called her "Robust And Sassy". She is the coverstar of volume 2 of "Chris Beyond's Bootleg Stag Party" cd and is also performing in the big Burlesque Spectacular in Denver along with NGR-LA's Scarlett Letter and Panama Red this month.She is one of our most frequent performers in our burlesque show, a great friend, and we are alway happy and lucky to have her on our stage.
http://www.snapperburlesque.com/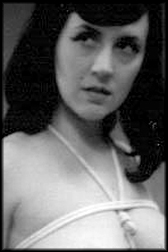 POLLY PEABODY
Polly Peabody has graced many of the best burlesque stages around the world. She and partner Crystal Swarovski's production company, Lopsided Productions has been bringing infantile entertainment to LA for a good five years now. She was a contributor and co-writer on Miss Swarovski's opus, Kubrilesque. Her alter ego, Adria Lang, is a screenwriter and published novelist living in Echo Park with her cat Bobo. Tonight all of the performers will be reading selections from her new murder mystery book "For The Sake Of The Vine".
http://www.myspace.com/pollypeabody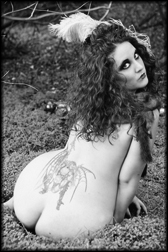 JOSIE BUNNIE
She's got "Curves, Curls and Baby Blue Eyes!" Josie Bunnie is a lovely burlesque performer, occasional nude model, and confirmed nudist who loves being creative and artistic. She is a student of Kitten De Ville, Augusta (AKA Penny Starr Jr.), Jewel Of Denial, Lux La Croix and Vixen Violette. She is a very bubbly person who likes to socialize and meet new people when she isn't busy working on her costumes. She knows what she's got and knows how to use it, as they say. She also says she loves being in front of a camera and playing with her kitty cats.
http://www.myspace.com/MissJosieBunnie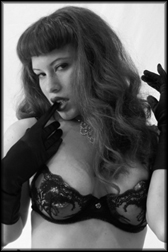 PANAMA RED
Panama often talks about herself in the 3rd person. She is a lover of all things glamourous and ostentatious. She is a fan of rhinestones. She likes the bump and grind. It's no wonder that she is also a lover of Burlesque. Her favourite drink is the Seagram's 7 & 7. Buy her one sometime. When she is not dating magicians or slaving away at her day job, you can find her in some of the very best burlesque shows in Los Angeles and will soon be performing with several of her co-stars here in Colorado. She performs whenever she can and you should come see her.
http://www.myspace.com/mspanamared


Photos from event Coming Soon after the show!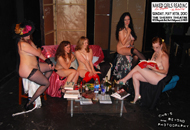 Click on each image to see a BIGGER version!