Featuring Burlesque Performances By: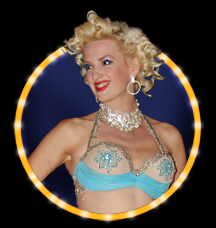 KITTEN DE VILLE
Known as "The Embodiment of Burlesque" and "Queen Of The Quake" Kitten De Ville performs across the United States and Europe where she headlines with a variety of top musicians and performers from around the globe. Kitten has been seen on several television shows and has been featured in two Burlesque documentaries and has starred in several Independent films. Some of the Music Videos that kitten has appeared in are J Lo ,"You do it well", The Cramps "Ultra Twist and Rob Zombies "Feel So Numb. Kitten made her Hollywood acting debut in the movie AUTO FOCUS starring Willem Defoe and Greg Kinnear. She holds the title of Miss Exotic World 2002. This multi talented Kitten also produces the successful ROCK N ROLL STRIPSHOW with Ming Dynatease in Hollywood and runs her own school of burlesque called "Burlesque For Beginners" in Riverside, CA. which begins its next weekly session from August 6th to September 10th.
http://www.myspace.com/kitten_de_ville
http://www.kittendeville.com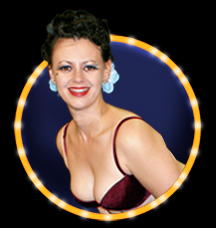 PENNY STARR, JR.
Penny Starr, Jr. is known as "The Pe-tite Barnum" and it's a well deserved nickname. She produces both VICTORY VARIETY HOUR ("high fallutin' low-brow") and CLUB SCHMUTZIG (a dark, dirty den of bygone debauchery) at El Cid in Los Angeles. She was the centerfold in issue 12 of Barracuda Magazine as well as the online centerfold of issue 55 of No-Fi "Magazine". Penny Starr, Jr. was First Runner Up of the 2004 Miss Exotic World competition and has performed on stage in Las Vegas with her grandmother who was the original burlesque performer known as Penny Starr. Penny Starr, Jr. is also the only award winning burlesque dancer who is also an award winning filmmaker. She has directed AGENT 15, LE JEU DE KINDERSPIEL, MOUN OF TUNIS PRESENTS PRINCESS FARHANA / BOOM BOOM: HOT BURLESQUE MOVES FOR COOL CHICKS (instructional dance videos) and her feature length documentary THE VELVET HAMMER BURLESQUE which ran at The Egyptian Theatre among other places. She also teaches an intensive burlesque course with fellow performer Jewel Of Denial called the STRIP TEASE SYMPOSIUM.
http://www.myspace.com/thepetitebarnum
http://www.itsachick.com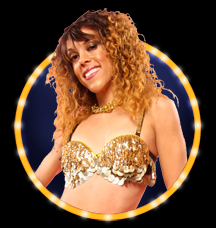 LUX LaCROIX
Lux LaCroix is a documentary filmmaker, cinematographer, art show curator, ballet teacher, choreographer, professional dancer and burlesque starlet who recently won First Runner Up at The Burlesque Hall Of Fame: Exotic World 2008 which took place at The Palms in Las Vegas as well as winning the title of "Most Dazzling." She is the co-producer of BURLESQUE-A-GO-GO which takes place every third thursday of every month at Mr. T's Bowl in Highland Park. She also teaches burlesque dance at the Bump 'N" Grind Bootcamp with her show partner Vixen Violette.
http://www.myspace.com/luxlacroix
http://www.burlesqueagogo.com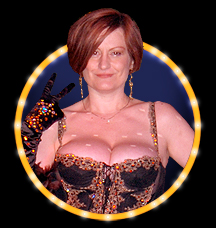 LILI VonSCHTUPP
There's two big things you should know about Lili VonSchtupp. She's a radio producer by day and a burlesque dancer/producer by night. Not only did she create the first burlesque themed podcast, called appropriately The Burlesque Podcast (which she co-hosts with Chris Beyond), but also created Burlesque411.com which in a valuble tool to burlesque producers, performers, and fans alike across the world to find out where burlesque shows are happening in any given town on any given date. She's also had many a celebrity all over her treasure chest which you can see at her site signmyboobs.com. She has appeared on the television show DEADLINE on HDnet. She co-produces the longest running burlesque show in Los Angeles called MONDAY NIGHT TEASE at the club known as 3 Clubs in Hollywood with her co-producer Scarlett Letter.
http://www.myspace.com/lilivonschtupp
http://www.mondaynighttease.com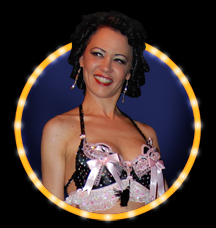 BUNNY BRAVO
They aren't kidding when they call her "the shimmy-shaking and trouble making" Bunny Bravo. She produces the successful SHIMMY & SHAKE burlesque shows in Los Angeles and Orange County. This year she was also 1st runner up at the 2008 Miss Viva Las Vegas Burlesque competition. A student of Kitten De Ville, she hit the ground running and soon started one of the best burlesque shows in Los Angeles. Next year she will be featured in the 2009 L.A. Burlesque Calendar. You may have met her and not even knew it when she played Alice, Snow White (and other various characters) at Disneyland and Tokyo Disneyland.
http://www.myspace.com/bunnybravo1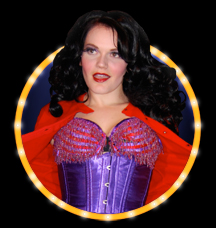 VIXEN VIOLETTE
Vixen Violette can't decide if she is an alter ego, or if she has an alter ego. One thing that is for sure is that she is a very talented performer and producer who produces BURLESQUE-A-GO-GO with her co-producer Lux LaCroix at Mr. T's Bowl on the third Thursday of every month in Highland Park. This year she made her Burlesque Hall Of Fame: Exotic World debut at The Palms casino in Las Vegas. She's known for her "Sharp Tongue and Soft Curves" and also teaches costuming as part of the "Bump 'N' Grind Bootcamp" with her show partner Lux LaCroix.
http://www.myspace.com/VixenViolette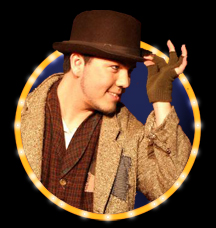 BOBBIE BURLESQUE
Bobbie Burlesque is also the producer of HOLLYWOOD BURLESQUE which is one of the few touring burlesque shows across the country. He is known for keeping the BOY in Boy-lesque. He has produced and performed in such many L.A. Venues (so many in fact that it would be easier to list where he hasn't performed). He also has his own necktie company. His shows have a certain spectacle and glamour which help him stand out in crowded Los Angeles and is one of the many reasons why he is a part of our show.
http://www.myspace.com/bobbieburlesque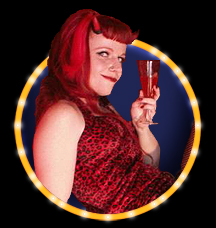 PEPPER LA RUE
Pepper La Rue is known as "The Queen Of Red Hot" who after moving from Riverside where she performs with Buckingham Burlesque, started producing her own show at The Anarchy Library in Downey called THE JUVENILE DELINQUENT REVUE. She has appeared as "The Red Hot Devilette" in the "Monstergirls" feature in No-Fi "Magazine" issue 55 and is a member of the So. Cal Bombshells. She has also performed in the 2007 Vancouver International Burlesque Festival. She's a fan of horror movies who brings a lot of energy and dazzle to every stage she performs on.
http://www.myspace.com/pepper_larue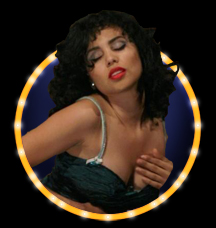 RUBAE FOX
Rubae Fox is the exotic producer of DOLLS OF FOX and works professionally as a costume designer by day. She likes her shows to be "more than just classy cabaret" and is one of the few performers we know of who can pull off sliding out of tight pants as part of her number (rather than ripping them off) and makes it look easier than it actually is.
http://www.myspace.com/rubaefox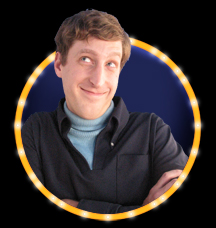 Live Music by CREEKBIRD
A former member of L.A.'s legendary band THE CENTIMETERS, Creekbird has done very well on his own as a solo artist who has recorded several albums on Gorrilla Suit Records as well as being deep into his second year of writing and recording a new song every week which he releases weekly on his myspace page. Creekbird is the master of the Banjolele (a cross between a banjo and a ukulele) and plays most of the instruments himself on his solo records. He was his high school's valedictorian and has been on many an adventure which have been chronicled on youtube as part of the "Tales Of The Unexpected" video series and in the upcoming "Adventures Of Creekbird" series on Hear-A-See Records. He also performs in his band CREEKBIRD AND HIS WORLDLY POSSESIONS which can be seen later in August at the SHIMMY & SHAKE show. Imagine a place where ragtime, novelty, and new wave music collide and that's where you'll find Creekbird.
http://www.myspace.com/kingcreekbird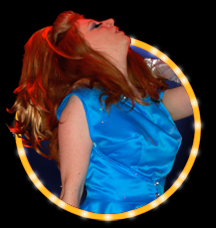 Guest Performance by RED SNAPPER
"Sass, class and a black girl's ass" is only one of many ways to describe this performer. She brings with her a very impressive pedigree. She has studied pole dancing with Aphrodite Strip-N-Pole for two years. She's also had the amazing opportunity to study burlesque with several incredible performers: Miss Indigo Blue, Jo Boobs, Lux LaCroix, Jewel of Denial, Lili VonSchtupp, Vanity Flair, Scarlett Letter and Penny Starr, Jr. She's picked up more than a few things along the way and will be debuting a brand new number on the Bordello stage that isn't anything to sneeze at.
http://www.myspace.com/ms_red_snapper


Produced and Hosted by: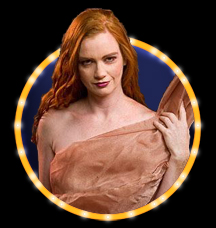 SCARLETT LETTER
Scarlett Letter is not your normal (fill in the blank).... She is not only the co-producer of this show, but is also the co-producer of the MONDAY NIGHT TEASE which takes place every Monday at 3 Clubs in Hollywood. She has performed at Exotic World in 2007 and 2008 and was winner of "Most Classic" at the 2007 Boston Burlesque Exposition. She has performed in more countries than you've been to. She's got "four feet of red hair and miles of bad intentions" and dances her life away every chance she gets. This includes currently: Burlesque at the 3 of Clubs, Rocky Horror with Wild and Untamed Things (WUT), and miscellaneous go-go and pole-go around the greater Los Angeles Metropolitan area. Not only is she producing and hosting this show, but she is PERFORMING in it as well! Both she and Chris Beyond, her co-producer for this show, are 5'9 and Libras so watch out!
http://www.myspace.com/apriest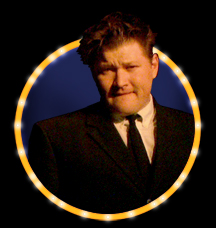 CHRIS BEYOND
Chris Beyond has been a part of the L.A. independent music scene since the early nineties and has really had his hands full since then. He is the creator of No-Fi "Magazine" in 1996 and No-Fi "Radio" in 2002, both of which are still in production today. He has appeared on the television shows SEXBYTES on HBO and on DEADLINE on HDnet. He's been an in-studio guest on the radio show LOVELINE and was interviewed on Playstation.com, and has been published in Ben Is Dead and Harper's magazines. He has produced several concerts around the Los Angeles area as well as been a member of the bands EAR BEYOND and POPULAR GIRL. He is also a designer whose works have appeared in albums, magazines, newspapers, flyers, and DVDs (including the burlesque film "Broad Daylight" directed by JMM). He is a prominent burlesque and pin-up photographer in the burlesque scene and a staffmember of the Burlesque Hall Of Fame/Exotic World. This is his first gig as a burlesque producer but has hosted shows for Shimmy & Shake, Dolls Of Fox, Monday Night Tease, & more, and is co-host of The Burlesque Podcast with Lili VonSchtupp.
http://www.myspace.com/beyondphotography


Photos from Event!






Click on each image to see a BIGGER version!