Starring: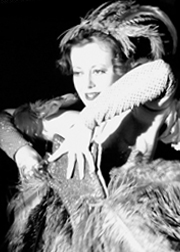 PENNY STARR JR.
Penny Starr, Jr. is known as "The Pe-tite Barnum" and it's a well deserved nickname. She produces both VICTORY VARIETY HOUR ("high fallutin' low-brow") and CLUB SCHMUTZIG (a dark, dirty den of bygone debauchery) at El Cid in Los Angeles. She was the centerfold in issue 12 of Barracuda Magazine as well as the online centerfold of issue 55 of No-Fi "Magazine". Penny Starr, Jr. was First Runner Up of the 2004 Miss Exotic World competition and has performed on stage in Las Vegas with her grandmother who was the original burlesque performer known as Penny Starr. Penny Starr, Jr. is also the only award winning burlesque dancer who is also an award winning filmmaker. She has directed AGENT 15, LE JEU DE KINDERSPIEL, MOUN OF TUNIS PRESENTS PRINCESS FARHANA / BOOM BOOM: HOT BURLESQUE MOVES FOR COOL CHICKS (instructional dance videos) and her feature length documentary THE VELVET HAMMER BURLESQUE which ran at The Egyptian Theatre among other places. She also teaches an intensive burlesque course with fellow performer Jewel Of Denial called the STRIP TEASE SYMPOSIUM. This is her 2nd time performing in Peepshow Menagerie and we are very proud to feature her as this month's "Peepshow Pin-Up" (available on the back of our latest postcards). She was our 7th Peepshow Pin-Up back in February and may be available to sign pin-up cards and posters after the show, time-permitting.
http://www.myspace.com/thepetitebarnum
http://www.itsachick.com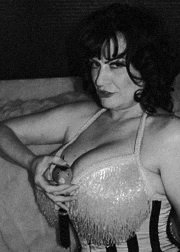 LILI VonSCHTUPP
There's two big things you can't help but take notice about Lili VonSchtupp. She's a radio producer by day and a burlesque dancer/producer by night. Not only did she create the first burlesque themed podcast, called appropriately The Burlesque Podcast (which she co-hosts with Chris Beyond), but also created Burlesque411.com which in a valuble tool to burlesque producers, performers, and fans alike across the world to find out where burlesque shows are happening in any given town on any given date. She's also had many a celebrity all over her treasure chest which you can see at her site signmyboobs.com. She has appeared on the television show DEADLINE on HDnet. She co-produces the longest running burlesque show in Los Angeles called MONDAY NIGHT TEASE at the club known as 3 Clubs in Hollywood with her co-producer (and OURS) Scarlett Letter. She was our 8th Peepshow Pin-Up and may be available to sign pin-up cards and posters after the show, time-permitting.
http://www.myspace.com/lilivonschtupp
http://www.mondaynighttease.com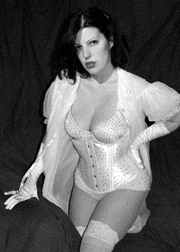 ANNA BELLS
Anna Bells first struck the Burlesque scene as half of The Fishnet Floozies back in the early to mid 2000's. Their talents brought them both to the Exotic World stage as well as appearing in the burlesque movie BROAD DAYLIGHT directed by John Michael McCarthy (Teenage Tupelo, Superstarlet A.D.). Until last year, she co-produced the annual burlesque holiday show "JESUS CHRIST: A HOLIDAY BURLESQUE REVUE." After taking much of 2008 off, she's back in her burlesque heels with force and plans to bring you her interpretation of a different side of the park...or should that be the other side of the park that we don't often think about. She's also this month's peepshow pin-up, previewing her act for this very special show. She will be available to sign pin-up cards and posters after the show.
http://www.myspace.com/annabells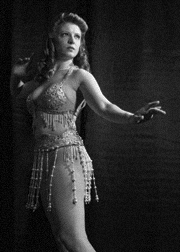 RED SNAPPER
"Sass, class and a black girl's ass" is only one of many ways to describe this performer. She brings with her a very impressive pedigree. She has studied pole dancing with Aphrodite Strip-N-Pole for two years. She's also had the amazing opportunity to study burlesque with several incredible performers: Miss Indigo Blue, Jo Boobs, Lux LaCroix, Jewel of Denial, Lili Von Schtupp, Vanity Flair, Scarlett Letter and Penny Starr, Jr.. Last year she starred in the play "Pin-Up Girls" (directed by Andrew Moore) in a role for which the L.A. Weekly called her "Robust And Sassy" and just finished directing a play called "Tracing Sunny" for her theatre company Theatre Unleashed. She co-produced two Peepshow Menagerie shows during Scarlett Letter's absence (who on her European tour) and has performed in more of our shows than any other performer, beside Scarlett, at this point. She was also our 6th Peepshow Pin-Up back in January and if we have posters available she can sign them for you.
http://www.myspace.com/ms_red_snapper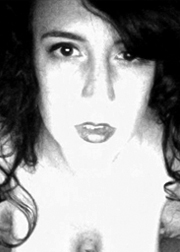 POLLY PEABODY
Polly Peabody has graced the stages of the following establishments: The Slipper Room, The Blue Angel, Limelight, Rififi, Veruka, Galapagos, SHOW, The Spider Club, The Key Club, The Derby, Tangier, Passive Arts Studios, MBar, El Cid, Fais Do Do, Bordello and many more that she's forgotten to mention. She has worked with The Boomshell Girls (NYC), The Va Va Voom Room (San Francisco and NYC), The Red Rooster Review (Key West), and with the great Shelly Bomb on events in Vegas, NY, Madison, Wisconsin and beyond. She and partner Crystal Swarovski competed in the Miss Exotic World competition 2006. Their production company, Lopsided Productions has been bringing infantile entertainment to LA for a good four years now -- on and off, you know, whatever... She was a contributor and co-writer on Miss Swarovski's opus, Kubrilesque. Before that, she was co-artistic director at SHOW Nightclub with NY club impresario, Norman Gosney. She co-directed The Pink Rhino Review, The Pirate Show, Dark Carnival and The Hitchcock Show, as well as co-opening for Pink, Britney Spears, and Dita Von Teese. Fancy right? Nowadays, her main focus within the wacky world of neuvo-retro-homo-fatso-metro-lesbo-burlesque is to sharpen her razor-like wit on the whetstone of David Hasselhoff, abortion jokes, and the vast comic trench of Adolf Hitler, securing a place for herself as the proverbial "hostess with the mostest," a cognomen she has bestowed shamelessly on herself (at least she admits it, girls). Her alter ego, Adria Lang, is a screenwriter and novelist living in Echo Park with her cat Bobo. This is her fith appearance in Peepshow Menagerie. She was our 12th Peepshow Pin-Up last month and if we have posters available she can sign them for you.
http://www.pollypeabody.com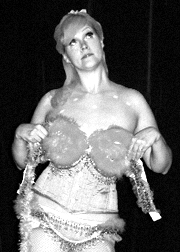 KIMBERLEE ROSE
Kimberlee Rose is known as "The Muppet of Burlesque." Her acts are as animated as any puppet show (more so, actually) and filled with energy, even when she slows down. A student of Kitten De Ville, she embraces the silly and fun side of burlesque performing and her routines are sure to leave a smile on your face by the time she leaves the stage. She has performed for SHIMMY & SHAKE, BURLESQUE-A-GO-GO, SHADOW CIRCUS, BUCKINGHAM BURLESQUE, TIKI INVASION, and more. She's even opened for The English Beat and Cherry Poppin' Daddies. She's also produced her own show; SLUMBER PARTY SLAUGHTER. This will be Kimberlee's fifth appearance at PEEPSHOW MENAGERIE.
http://www.myspace.com/thekimberleerose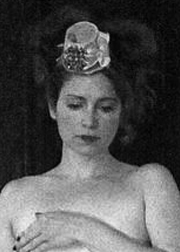 LAVENDAR LA RUE
Lavendar La Rue is in love with costumes and glam and everything vintage. Vaudville appeals to her and most of her performances reflect that. She's a little vaudvillian package, dancing to her own tune. She has performed at the MONDAY NIGHT TEASE at 3 Clubs, SCHMUTZIG(that's german for dirty) at El Cid, LE FEMMES CHERRIS at The Key Club, Bordello for Friday Nights, and SHIMMY & SHAKE. She also ran in a marathon last year. Lavendar has something very special planned for you on this night in her interpretation of a certain film named after a certain street so you might not want to miss it - and if you DO go to the show, don't blink or you might STILL miss it!.
http://www.myspace.com/lillianlassen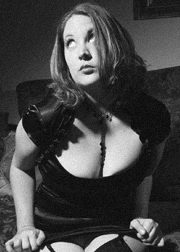 JOSIE BUNNIE
She's got "Curves, Curls and Baby Blue Eyes!" Josie Bunnie is a burlesque performer, occasional nude model, and confirmed nudist who loves being creative and artistic. She has performed at El Cid with the Victory Variety Hour & Schmutzig, 3 Clubs with the Monday Night Tease, Mr T's Bowl and The Scene club with Burlesque-a-go-go, in the live Camp Burlesque show, and other various shows. She is a student of Kitten De Ville, Augusta (AKA Penny Starr Jr.), Jewel Of Denial, Lux La Croix and Vixen Violette. She is a very bubbly person who likes to socialize and meet new people. She knows what she's got and knows how to use it, as they say. She also says she loves being in front of a camera and playing with her kitty cats. This will be Josie's 4th appearance at PEEPSHOW MENAGERIE.
http://www.myspace.com/missjosiebunnie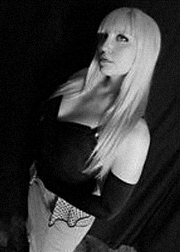 DOLLY DANGER
Dolly Danger is 26 and has made Hollywood her home for the last four years. She is an actress as well as a writer and enjoys living the Burlesque and Vaudeville lifestyle. She recently returned to America after from touring Europe with the popular Stanley Kubrick themed burlesque show called Kubrilesque for the second time in two years. She also has a horror movie coming out soon starring Steve Guttenburg and James Duval. We're pretty sure that if Mr. Guttenburg's character in Police Academy were real, he'd be a big fan of Dolly and her burlesque performances. This is her third performance with Peepshow Menagerie. She will be joined onstage by members of Cherry Kiss Burlesque for a very special number in two parts. Dolly was our 5th Peepshow Pin-Up back in December and if we have posters available she can sign them for you.
http://www.myspace.com/28585472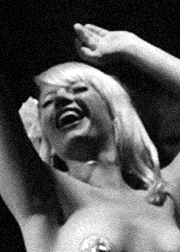 CAROLINA MOON and CHERRY KISS BURLESQUE
A student of Kitten DeVille, Carolina Moon is a Burlesque Performer, Costume Designer and Producer of The Cats Meow Burlesque Entertainment Company When this show was on the boards we felt nobody else would be as qualified as Carolina to perform her particular act in the David Lynch tribute night. She has previously performed at Viva Las Vegas, Camp Burlesque and the Monday Night Tease. When she isn't on stage teasin' and twirlin', she's offstage volunteering for several humanitarian organizations such as WWF, the Sea Shepherd Conversation Society, and helping animals as a member of the ASPCA. She loves painting, hiking, literature, music, travel, retro tiki culture. She dislikes black licorice, homophobia, religious extremists, and racists. This is her second time performing with Peepshow Menagerie and seeing that it's been 8 months since her last show with us, it's about time.
http://www.myspace.com/carolinamoonburlesque


Live Music by: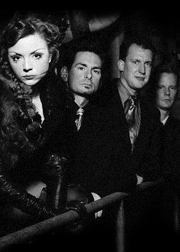 MATHER LOUTH AND RADIO NOIR
From Jeffry Pegg's review of a live Mather Louth And Radio Noir show from his blog on myspace; "Lights shine sultry on red lips spreading to a chrome polished microphone. What comes forth is an eerie southern breeze floating off a murky backwater bayou. David Meadow on drums pattering calm, Randall Keith on upright bass thumping lull, Jon Nilsen on sax blowing it smooth, and Mather on a blues guitar strums the strings to her glimmering soul while exhaling vocals from the shadowy depths of her heart. It's a mystical New Orleans sound from L.A. Mather dressed in southern belle Goth; the Goth being a slim midnight felt outfit with frills dangling from a short thick skirt with charcoal sheer stockings and black boot heels; the southern belle being her pale blush beautiful face with glittering peacock eyes and plum wine hair tied up in a red bouquet of flowers and feathers. She looked like a blossoming red rose with feather foliage penetrating through the darkness. In the essence of blues, Mather Louth vibes a depressingly hopeful feel in her music, like a steady trudge through thick oily mud with optimism to reach the sparkle in the distance. The air becomes thick with her rough ominous vocals that soak listeners completely. It's not a miserable 'I hate life' attitude, but rather a rhythmic release of despair and tiny possibilities. Your troubles are momentarily forgotten when Mather Louth absorbs you into her bourbon sipping blues, which lasted forty-five minutes." This is their second performance with Peepshow Menagerie and requested to be in this particular show quite a while ago and I think we are mutually happy to have each other!
http://www.matherlouth.com/
http://www.myspace.com/matherlouth


Produced by: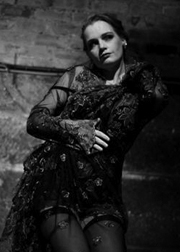 Performing Burlesque and Produced by SCARLETT LETTER
Scarlett Letter is not only the co-producer of this show, but is also the co-producer of the MONDAY NIGHT TEASE which takes place every Monday at 3 Clubs in Hollywood. Like most dancers in Hollywood, Scarlett Letter has been performing since childhood. However, her experiences have helped her develop a strong capacity for performing off the cuff and from the hip. During her lonely days in rural Nevada, she spent many a night performing under the glow of a black and white TV, dancing along with the best. She quickly developed an "I can do that" attitude and jumped at every performance opportunity that came her way. Upon moving to California, she put her dreams of a chorus girl life on the backburner and earned a bachelors in Performing Arts Management. Since her graduation, it has been all systems go. Now, she is using the skills acquired growing up Mormon to keep her trunk full of award winning costumes and ready for every situation. Scarlett has performed in a wide variety of venues including the World Famous Derby, The Queen Mary in Long Beach, The Whiskey a Go-Go, the Gig and the Mint. You may have recently seen her in an episode of the television show "Chuck" where she played the part of an unsavory stripper which is worlds away from her real life persona. She has also performed in Tucson, Vancouver, Seattle, Las Vegas and Boston, where she was awarded the title of "Most Classic" at the Great Boston Burlesque Exposition of 2007. After returning last month from touring with Kubrilesque across Europe, Scarlett is refreshed and ready to hit the Peepshow Stage to perform burlesque for you again!
http://www.myspace.com/apriest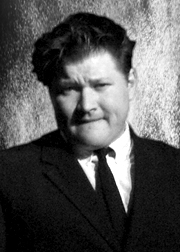 Produced and Hosted by CHRIS BEYOND
Chris Beyond has been a part of the L.A. independent music scene since the early nineties and has really had his hands full since then. He is the creator of No-Fi "Magazine" in 1996 and No-Fi "Radio" in 2002, both of which are still in production today. He has appeared on the television shows SEXBYTES on HBO and on DEADLINE on HDnet. He's been an in-studio guest on the radio show LOVELINE, was interviewed on Playstation.com, and has been published in Ben Is Dead and Harper's magazines. He has produced several concerts around the Los Angeles area as well as been a member of the bands EAR BEYOND and POPULAR GIRL. He is also a designer whose works have appeared in albums, magazines, newspapers, flyers, and DVDs (including the burlesque film Broad Daylight directed by JMM). He is a prominent burlesque and pin-up photographer in the national burlesque scene and a staffmember of the Burlesque Hall Of Fame/Exotic World. He has hosted shows for Shimmy & Shake, Dolls Of Fox, Monday Night Tease, & more, and is co-host of The Burlesque Podcast with Lili VonSchtupp.
http://www.myspace.com/beyondphotography
Show Photos! (Live photos will be updated after the show.)




Click on each image to see a BIGGER version!
PAST SHOW REVIEWS!
Jack Dagger's experience at Peepshow Menagerie: Burlesqueland!