Featuring Musical Burlesque & Tease by: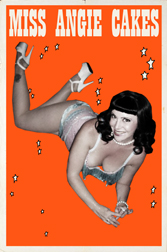 MISS ANGIE CAKES
Miss Angie Cakes has been performing in night clubs from East to West Coast since the late 1990's. By day, she's a Fashion Designer for a local clothing company in Los Angeles. At night, the stage is her second home. She also makes her own costumes and accessories and will be launching her very own line soon. This little cookie loves all things sweet, (especially cake!). She's a cupcake cutie who spreads her frosting where ever she goes. With just 2 cups of sugar, a little spice, & a pinch of glitter, she'll bake up the hottest show in town and plans to bake you right in your seat with latest performance in PEEPSHOW MENAGERIE. In this show she will be starring as our "Annette" to Mr. Snapper's "Frankie" for an evening of Fun In The Sun celebrating those Hot Summer Nights!
http://www.myspace.com/missangiecakes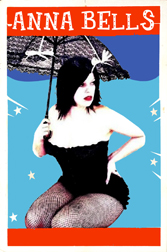 ANNA BELLS
Anna Bells first struck the Burlesque scene as half of The Fishnet Floozies back in the early to mid 2000's. Their talents brought them both to the Exotic World stage as well as appearing in the burlesque movie BROAD DAYLIGHT directed by John Michael McCarthy (Teenage Tupelo, Superstarlet A.D.). Until last year, she co-produced the annual burlesque holiday show "JESUS CHRIST: A HOLIDAY BURLESQUE REVUE." After a short time off, she's back in her burlesque heels with force!
http://www.myspace.com/annabells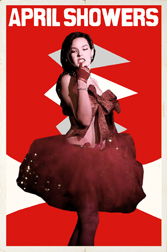 APRIL SHOWERS
April Showers is the girl who always encourages audience precipitation! When not modeling, she is a member of the burlesque troupe called FIAT LUX DELUXE and loves taking her clothes off to appreciative anticipating audiences with them or performing solo. She is also a strict vegan so please don't offer her a bite of your steak no matter how delicious you think it is. This will be her debut at Peepshow Menagerie but has also performed at the Monday Night Tease and other various events.
April Showers' profile on Facebook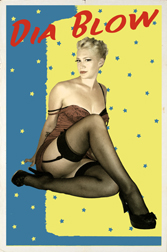 DIA BLOW
Your favorite fallen angel, and this month's "Peepshow Pin-Up" from the depths of hell comes Miss Dia Blow, a favorite of Satan's roller skating, hellfire spitting vixens! Don't let that sweet smile fool you, she will steal your soul just as soon as kiss you! Dia is known to wear a lot of hats; helmets, top hats, fedoras, and of course her devil horns. She also wears a lot of shoes; skates, heels, chucks, spurs, folded up newspapers, and toe socks. She also wears a backpack with a towel in it and asks us not to question it. Dia is a former member of the Angel City Derby Girls. If you ever get lucky enough to go skating with her, be sure to to wear more protection than your standard knee and elbow pads because if you get in her way, you surely find yourself under her wheels. Since skating her way into the burlesque scene, she has performed at the Monday Night Tease, Viva Las Vegas, Pirate Burlesque, and various others.
http://www.myspace.com/diablowburlesque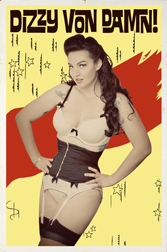 DIZZY VON DAMN!
Dizzy Von Damn! is an experiment gone horribly awry- she's what happens when you mix the genes of the lovely Bettie Page with those of kitschy-eccentric Liberace; she's proof that science can be sexy...and weird. As Miss Viva Las Vegas 2008, she can be seen in the 2010 LA Burlesque Calendar and she has performed across the country- not to mention performing regularly at Peepshow Menagerie, Monday Night Tease, and producing her own show, Uncommon Burlesque at the Commonwealth Lounge. She enjoys pineapples and space, and believes that the truth is out there.
http://www.dizzyvondamn.com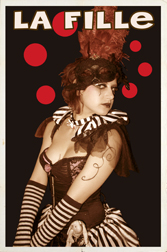 LA FILLE
La Fille is a broken dolly with a diabolical streak, a Tim Burtonesque aesthetic and David Lynchian flair. Throughout her childhood she studied ballet and acted in plays at The Knightsbridge Theatre. She moved on to study experimental improv at Rachel Rosenthal Studio and is currently a Film/Video major at the California Institute for the Arts. La Fille weaves her fascination with dark surrealism and Gothic Victorian aesthetics to create emotionally stimulating 'tragic burlesque' acts that both titillate and provoke the psyche. She currently performs with the LA Poetry Brothel and the band Many of Odd Nature and looks forward to producing some 'beautifully insane' interdisciplinary performance art shows in the near future. After her Peepshow Menagerie debut in our 2nd Merrie Maladies show, this will be her 2nd performance on our stage.
La Fille on Facebook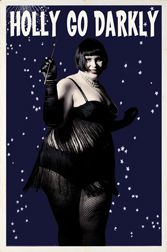 HOLLY GO DARKLY
It's been said they saved William Castle's brain and we know it to be true: One stormy night in the basement of the haunted honkytonk on the edge of town, they put that brain into a girl made from bits of showgirls, flappers, dames, dolls, and molls. Fed with electricity and a steady diet horror films, musicals, and the souls of men that girl became...Holly Go Darkly. After performing in several shows at the Monday Night Tease and Sealed With A Kiss, this will be Holly's debut at Peepshow Menagerie
Holly Go Darkly's profile on Facebook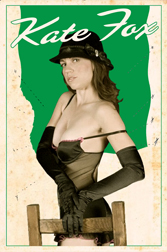 KATE FOX
Kate Fox is the Producer/Founder/Host of the Orange County Underground Burlesque Society. She was born into an aristocratic family in London, England and has been raising hell in polite society ever since. When her nasty mum and dad threatened to disown her if she didn't give up her dream of becoming a burlesque queen, she flipped her family the bird, denied her inheritance, and hightailed her little arse to Orange County, where she is currently living and working illegally. Now she's flat broke, but happy to be in her new surroundings. She was an accomplished equestrian back in jolly old England, and she loves to ride wild phillies and stallions of all varieties. (She is rarely seen without her riding crop.) She has also performed in the second day of our Burlesqueland 2010 show at the Monday Night Tease. After family issues kept her from performing in July's show (where she was our Peepshow Pin-Up at that!) she is finally making her debut, albeit a month and a week late, but we are very happy to have her join us on our stage.
http://www.myspace.com/katefox_ubs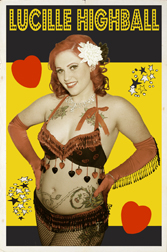 LUCILLE HIGHBALL
A sexpot so intoxicating it will take 12 steps to get over her! (And even still, she'll haunt you in your drunken dreams) Growing up doing musical theater and dance, she loves getting dolled up, and playing a role other than her day to day persona. She's also doing a bit of modeling on the side. She has performed at the Monday Night Tease and with Sealed With A Kiss Burlesque. This will be her 3nd performance with Peepshow Menagerie and we are very happy that she will be sharing her singing voice on our stage and accompanied by a live violinist at that!
http://www.lucillehighball.com/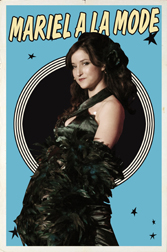 MARIEL A LA MODE
She calls herself "the greatest show on Earth...only better!" Mariel a la Mode hit the stage early growing up with her family in the circus. She was in thousands of live shows as a child with Carson & Barnes, Franzen Bros and of course, The Reynolds Family Circus. Since then she has performed everywhere from Teatro Zinzanni, to Circus Flora to the Miss Exotic World Pageant in Las Vegas. As well as her roots in circus, Mariel is classically trained musician who holds a degree in Theater and French. When it comes to the fusion of her disciplines Mariel found a natural home in the world of burlesque and drag; from the opulence of her costumes, to her devotion to entertainment for entertainmentŇs sake. She finds particular joy in taking the body seriously while keeping the spirit light. Mariel is a combination of old school glitzy sensibilities with modern intentions. She is inspired by nature, food and shiny things. And she will always be pleased if you get her some mashed potatoes. She is a glamourous performer with a voice that could raise any sunken ship and we are proud to finally have her in our musical show so she can share some of her burlesque and vocal magic with you.
http://marielalamode.com/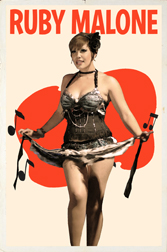 RUBY MALONE
No she's not the protagonist of the recent X-Box 360 game called WET. This Ruby came first (and her name is spelled with a Y at that). You've seen her on stage at our last show, singing (and teasing) for the band READY FOR VEGAS. Now she's out on her own and will be performing on our stage this month performing strip-tease and singing. So if you missed her last month, be sure you don't this time because who knows when we will be lucky enough to have her on our stage again.
http://www.myspace.com/rubymaren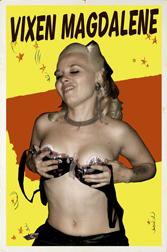 VIXEN MAGDALENE
Vixen Magdalene brings the stage alive with her hot choices for music and hot burlesque moves. Part pin up come to life, part naughty girl next door, Vixen will tease your senses. You can catch her often on Mondays at the 3 Clubs, but you'll never catch her heart! Oddly, as long as we've known her, this is her first time performing at Peepshow Menagerie. Well, heck, it's about time.
http://www.myspace.com/vixen_magdalene


Hosted by: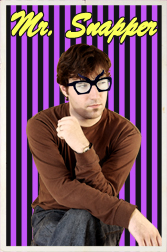 MR. SNAPPER
Mr Snapper is a creative generalist, an artistic jack-of-all trades. Normally seen on stage as one half of the vaudeville comedy and music duo Mr. Snapper and Mr. Buddy, Mr. Snapper has also hosted the Monday Night Tease in Hollywood and even co-produced our last show in Scarlett Letter's absence while on tour in Europe. When not crooning or laffing it up onstage in the burlesque scene, Mr. Snapper find his home on other stages, writing and directing plays as a founding member of Theatre Unleashed who recently celebrated their one year anniversary. His play "Pin-Up Girls" about burlesque dancers in the 1940's was a financial and critical success and his latest work "Tracing Sunny" recently opened in Los Angeles to rave reviews and made one reviewer laugh so hard, he almost died right there in the theatre. (True story!) One of our favorite Hosts (and sometime boylesque performer), we are always happy when he's on our stage.
http://www.myspace.com/scrapsflippy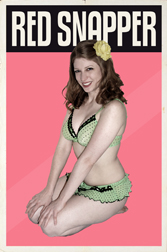 RED SNAPPER
"Sass, class and a black girl's ass" is only one of many ways to describe this performer. She brings with her a very impressive pedigree. She has studied pole dancing with Aphrodite Strip-N-Pole for two years. She's also had the amazing opportunity to study burlesque with several incredible performers: Miss Indigo Blue, Jo Boobs, Lux LaCroix, Jewel of Denial, Lili Von Schtupp, Vanity Flair, Scarlett Letter and Penny Starr, Jr.. In 2008 she starred in the play "Pin-Up Girls" (directed by Andrew Moore) in a role for which the L.A. Weekly called her "Robust And Sassy". She is the coverstar of volume 2 of "Chris Beyond's Bootleg Stag Party" cd and recently performed at the big burlesque spectacular in Denver and another in Texas. She is a great friend, performer, and some-time co-producer when Chris or Scarlett are absent.
http://www.myspace.com/ms_red_snapper


Guest Appearances by: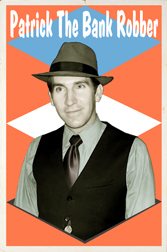 PATRICK THE BANK ROBBER
Since the beginning of Peepshow Menagerie, he has always occupied a corner of the upper deck of Bordello; well dressed, sharply combed, and watching silently from above. We eventually discovered that his name is Patrick The Bank Robber and when he isn't a burlesque enthusiast, he can often be found on stage reciting Shakespeare, traveling across the country, or just simply robbing banks. After being made at various shows across town, he eventually found himself hosting for shows like Ragdolls Burlesque and the Monday Night Tease as well as producing his own show called Raymond Burl Esq. & The Family Ballyhoo.
http://www.myspace.com/patrickthebankrobber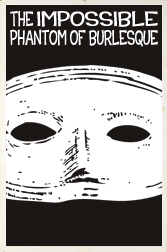 THE IMPOSSIBLE PHANTOM OF BURLESQUE
Who is The Impossible Phantom Of Burlesque and why is he or she trying to shut down the big musical show before it even starts? Just what does he or she have against this show and its producers? Only the Phantom knows for sure. That's quite a mystery we've set up. We certainly hope we can solve it by the end of the show.

Live Music by: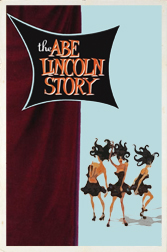 THE ABE LINCOLN STORY
It all began at a coffee shop. It was 1994, just days after the Northridge earthquake. Every Friday night, a singer/songwriter named Steve Moramarco would come into the Onyx coffee shop, near the border of Los Feliz and Silverlake, and perform. Steve had a lot of songs to sing. Some were the songs he used to sing way back in the late '80s/early '90s when he was in the folk/punk duo Hill of Beans. One of their songs Satan, Lend Me a Dollar, was a top-ten hit at college radio stations around the country. Steve also had songs from his pop group Bean. In 1992, Bean put out a couple of 7"s, including a split that had two songs by Bean and two by a then-unknown artist named Beck. The Abe Lincoln Story were eventually banned from The Onyx for nudity, alcohol and playing too loudly (this was a coffee shop, after all.) After the Onyx, The ALS burst onto the club scene, playing shows with Beck, Weezer, and The Presidents of the USA, amongst other noteworthy acts. When LA club Spaceland first opened their doors, they invited The ALS to be the very first house band, playing every Monday for free. After a 5 year hiatus, Steve moved back to Los Angeles and decided to pick up where he left off. He took The Abe Lincoln Story out of "double secret probation" and began writing new songs at a furious pace. He called up some old members and invited some new ones to join the biggest and baddest Abe Lincoln Story yet - a ten-piece band! We have been looking forward to having the ALS play at Peepshow for a long time now and we can't wait to present them to you in the first of what we hope are many performances by them on our stage.
http://www.abelincolnstory.com/

Produced by: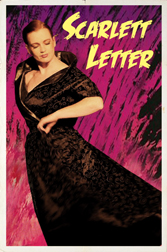 Performing in and Produced by SCARLETT LETTER
Scarlett Letter is not only the co-producer of this show, but was also the co-producer of the long running MONDAY NIGHT TEASE. She has performed at Exotic World in 2007 and 2008 and was winner of "Most Classic" at the 2007 Boston Burlesque Exposition and most recently won "Best Solo Performance" and The Legends' Award at the 2010 Boston Burlesque Exposition. She has performed in more countries than you've been to. She's got "four feet of red hair and miles of bad intentions" and dances her life away every chance she gets. This includes currently: Burlesque at the 3 of Clubs, Rocky Horror with Wild and Untamed Things (WUT), and miscellaneous burlesque, go-go, and pole-go around the greater Los Angeles Metropolitan area.
http://www.myspace.com/apriest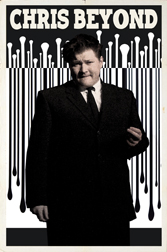 Produced and Special Appearances by CHRIS BEYOND
Chris Beyond has been a part of the L.A. independent music scene since the early nineties and has really had his hands full since then. He is the creator of No-Fi "Magazine" in 1996 and No-Fi "Radio" in 2002, both of which are still in production today. He has appeared on the television shows SEXBYTES on HBO and on DEADLINE on HDnet. He's been an in-studio guest on the radio show LOVELINE, was interviewed on Playstation.com, and has been published in Ben Is Dead and Harper's magazines. He has produced several concerts around the Los Angeles area as well as been a member of the bands EAR BEYOND and POPULAR GIRL. In fact you'll be able to see him performing with POPULAR GIRL tonight, opening for this show in their first live appearance in over 10 years. He is also a designer whose works have appeared in albums, magazines, newspapers, flyers, and DVDs (including the burlesque film Broad Daylight directed by JMM) and designs most of the posters you see associated with this show. He is a prominent burlesque and pin-up photographer in the burlesque scene and a staffmember of the Burlesque Hall Of Fame/Exotic World. He has hosted shows for Shimmy & Shake, Dolls Of Fox, Monday Night Tease, & more, and is co-host of The Burlesque Podcast with Lili VonSchtupp.
http://www.myspace.com/beyondphotography


Photos from event Coming Soon after the show!




Click on each image to see a BIGGER version!
PAST SHOW REVIEWS!

GUEST OF A GUEST shares a very positive and humorous review of Burlesqueland 2010.

THE GLOSS suggests visiting Burlesqueland over Iceland.

THE L.A. WEEKLY joins the "Burlesqueland!!" cast at at the park for Burlesque Day At D-Land.

THE L.A. WEEKLY visits Peepshow Menagerie "Burlesqueland!!"

THE L.A. WEEKLY visits Peepshow Menagerie as their featured slideshow!

THE GUARDIAN U.K.'s very positive mention about Peepshow Menagerie in this article about David Lynch!

HOLLYWIRE.COM's review of Peepshow Menagerie: Beneath The Surface!

A review of Peepshow Menagerie: Beneath The Surface on YELP.COM!

Jack Dagger's experience at Peepshow Menagerie: Burlesqueland!